Nature produces beautiful designs for IVKO!
Published on august 31, 2022
•
By Anita Troost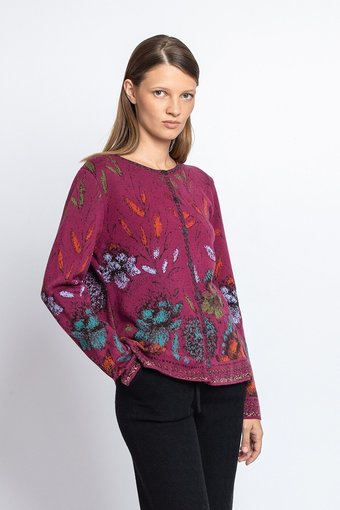 This is evident from IVKO's autumn / winter collection, which consists of 3 themes, of which Floral is the first theme.
This theme consists of 3 parts, including Big Flower.
Big Flower
Winter is not only the coldness of a landscape covered with snow, but also the smell of the coming spring with fields of blooming flowers. The central colors are olive green, purple and beige.
As always, the garments are made of the highest quality wool and cotton, so that you will enjoy your IVKO clothing for a long time.
The photo shows the IVKO - Cardigan Floral Pattern Magenta.