Published on march 1, 2023
•
By Anita Troost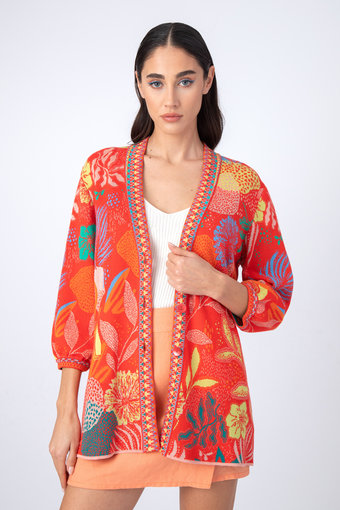 One of the themes that bring the Natural fashion story to life is Summer Night.
When the summer sun disappears behind the horizon, it's time for good mood, good energy and lots of fun. This is reflected in the Summer Night theme, in which the combination of two motifs namely floral patterns and striped patterns come together in the shared color palette of red, white and green.
The photo shows the IVKO - Jacquard Long Cardigan V-Neck Sea Plants Pattern Red.