Published on september 8, 2023
•
By Anita Troost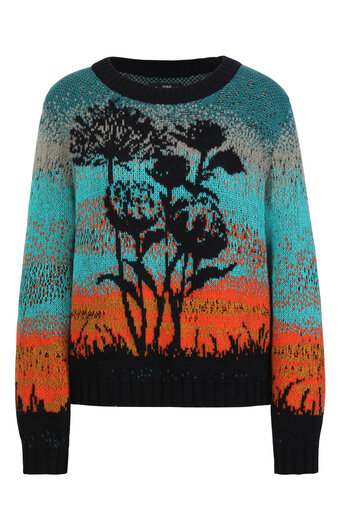 Abstract art does not attempt to be an accurate representation of reality, but is guided by colors, shapes, rhythms and contrasts to achieve the intended effect. This art form has been the source of inspiration for IVKO to create a collection that radiates simplicity, purity and spirituality.
One of the themes is Sunset/Sunrise, where both a sunset and a sunrise are created by changing color shades in one garment.
The photo shows the Jacquard Pullover Sunset Sunrise Motive Black.