IVKO Woman Limited Edition!
Published on november 25, 2022
•
By Anita Troost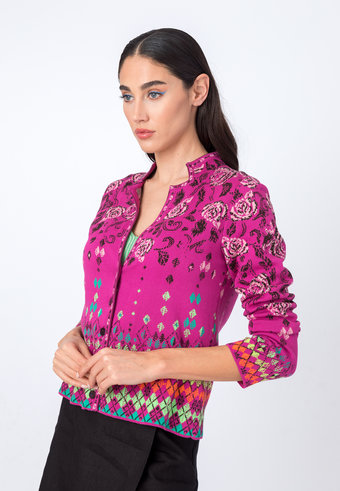 We are proud to announce that we may sell the Limited Edition of IVKO. This small collection is a foretaste of the summer collection 2023. The cardigans and scarves in the colors marine and magenta were produced in an extremely limited edition. This means that reordering is not possible; if an item is sold out, this is really the case. So don't hesitate and make your move to avoid missing out.
The picture shows the IVKO - LIMITED EDITION Floral Jacket Magenta.