Eribé - Alpine Cardigan Cornflower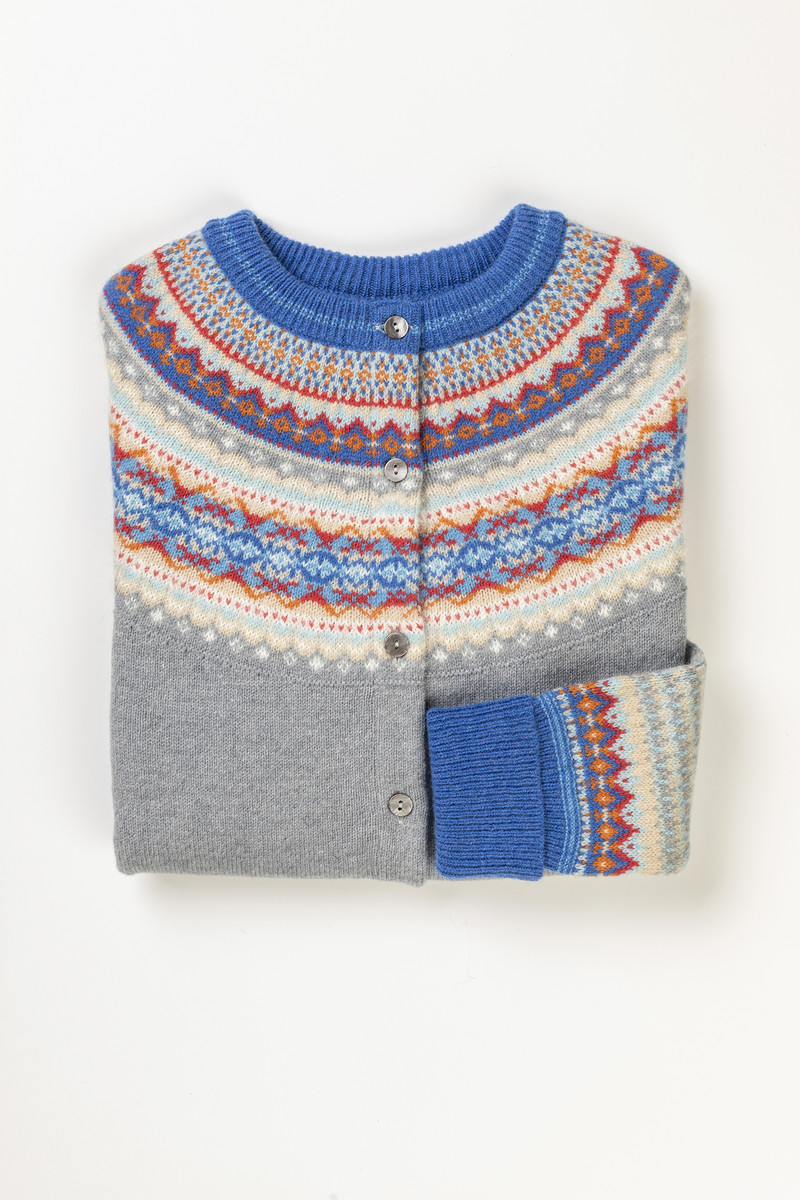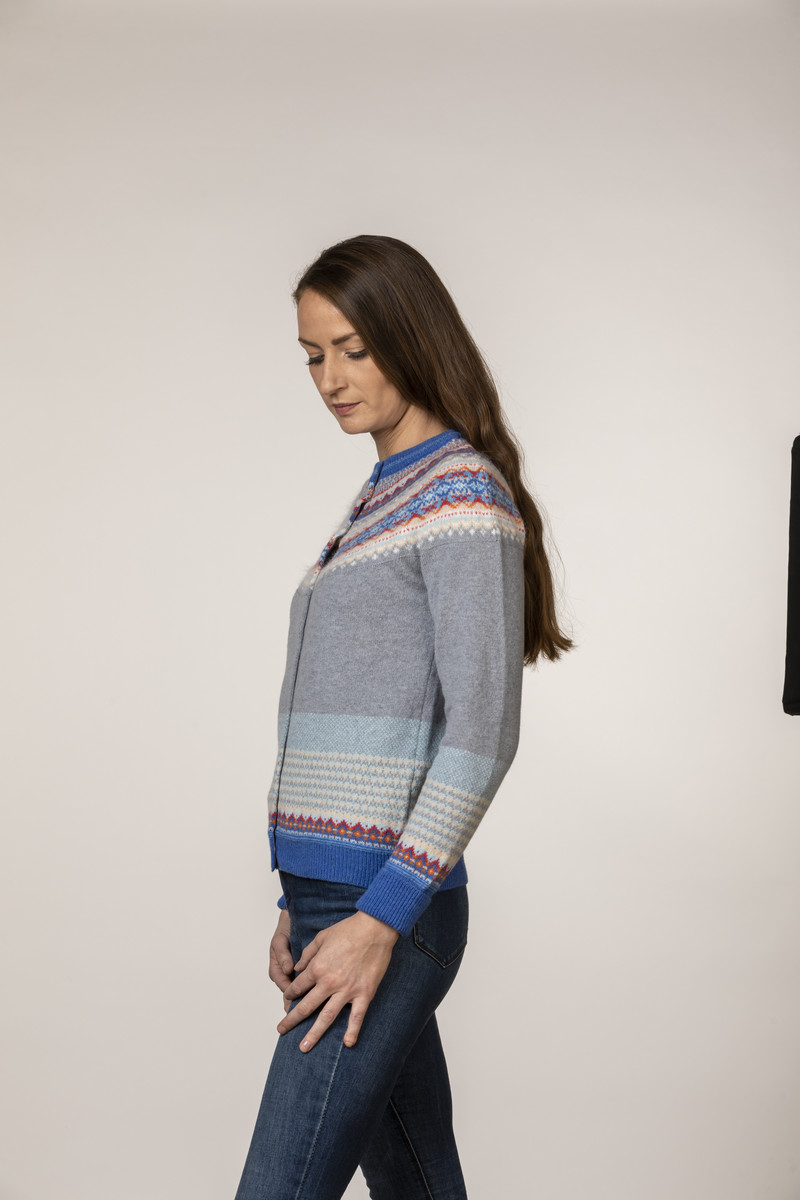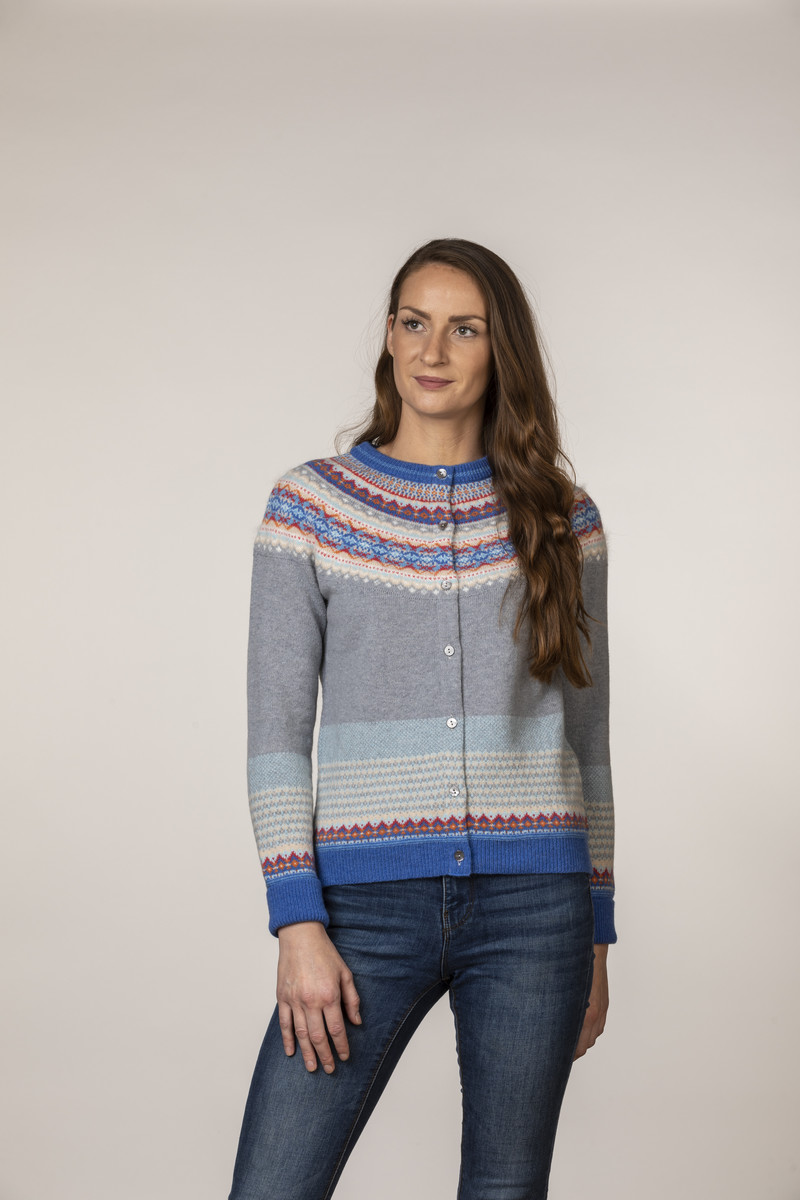 Eribé - Alpine Cardigan Cornflower
This iconic Eribé cardigan stands out because of the characteristic Scottish Fair Isle pattern, a traditional knitting technique from the Shetland island. The cardigan has a slightly shaped waist for a flattering fit
Read more
Your order will be shipped within 24 hours
Our customer service offers support in Dutch, German, English and French
You have a viewing period of 30 days after receipt
Our customers rate us with 9,6
This iconic Eribé cardigan stands out because of the characteristic Scottish Fair Isle pattern, a traditional knitting technique from the Shetland island. The cardigan has a slightly shaped waist for a flattering fit and is finished with mother-of-pearl buttons and turn-up cuffs. The Eribé cardigan is made of 96% merino wool and 4% angora wool.
* The angora wool comes from angora rabbits that are combed by hand. This painless method prevents the coat from matting and keeps the rabbit healthy.
Eribé is the knitwear clothing brand for luxury knitted fashion. In addition to sustainable cardigans, this artisan brand also makes organic coatigans, sweaters, scarves and gloves. Have fun choosing your Eribé garment.
Questions about this product?
Contact us via the contact form!
Newsletter